The overwhelming success of The Dog Wizard Frankfort has led to the quick expansion of the dog training service for owners Scott and Gale Templeton, who have now opened additional locations in Ashland and Morehead. Open since February 15, early reception to The Dog Wizard Ashland and Morehead has been overwhelming, with a full slate of services offered including puppy classes, group classes, private trainings, board & train and lifetime support.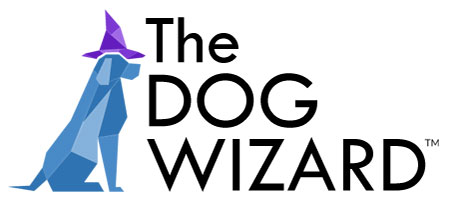 In 2007, Scott and Gale opened the Tin Woof Inn in Morehead, Ky., a boutique dog boarding facility that they expanded to Ashland in 2014 and Frankfort in 2019. Each location offers boarding in upgraded suites with climate-controlled comfort, as well as dog day care, grooming and a retail store. The largest of the locations at 8,000-square-feet, Frankfort also offers two pools for aqua therapy and DockDogs, plus an additional 3,500-square-feet dedicated to agility training, barn hunt and more. They added The Dog Wizard Frankfort to their services in September 2020, after learning of the highly-rated dog training service and franchise opportunity. With Tin Woof Inn locations also in Ashland and Morehead, it made sense to add The Dog Wizard services to those operations as well.
"When we launched The Dog Wizard Frankfort, we felt confident it would eventually expand to Ashland and Morehead," said Scott Templeton. "Given the national reputation of The Dog Wizard and our success in Frankfort, we knew the Ashland and Morehead locations would also be well-received. Our first month was overwhelmingly positive, with more than $40,000 in training contracts secured.
It took a few months to get trainers ready, but it's been a positive addition to our existing business."
Between Frankfort, Ashland and Morehead, Scott estimates they trained well over 100 dogs in their first six months of operating The Dog Wizard. To date, board & train is their most popular service, but due to a recent surge in class requests, they estimate they will have a balanced portfolio of 50/50 between board & train and classes in the very near future. The overwhelming success of their Dog Wizard franchises has led to partnering with other franchise owners to offer the first-rate training services in new cities in the coming months, including Oklahoma City and St. Louis.
"We've been in the professional dog business since 1993, and we are still learning and evolving with the industry today," said Scott. "We take it seriously and thoroughly enjoy it. We both brought a considerable amount of corporate experience to the business, and we've leveraged those skills to make this successful. We're excited to be a part of The Dog Wizard family and the great people behind it."
The Dog Wizard is a nationwide mobile dog training and facility-based franchise that offers an alternative to traditional obedience training. Focused on the individual needs of both the dog and the dog owner, the company prides itself on an open-minded approach based on the unique learning style of each dog. Pet owners are immersed in the training experience in a "train the trainer" format, as a way to strengthen the bond with their dog for long-term success.
Additional information about The Dog Wizard: Ashland and Morehead.