Premium food, treats, toys
We can order just about anything you need!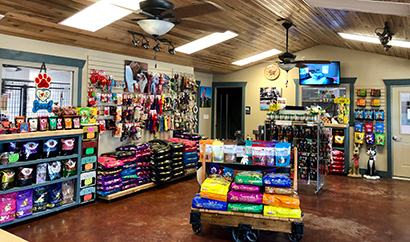 TWI carries a variety of treats and toys and many items typically used in puppy and obedience classes.
We carry an extensive line of super premium all-natural dog and cat foods including Fromm and Earthborn Holistics Unrefined. We also offer Canine Correct, a Kentucky Proud Product. We can order from our suppliers just about anything you might want.
We carry a selection of high quality, American sourced training treats. These new products emphasize freshness and high-quality ingredients with a minimum amount of processing and no preservatives. We also offer CBD treats from Canine Correct.
We also offer a wide variety of toys that are "paw-approved" by our own dogs. These include a full range of KONG toys as well as a variety of Nylabone chews.
Hours:
Monday-Friday
7:30 a.m. – 6 p.m.
Saturday
8 a.m. – 5 p.m.
Sunday
3-6 p.m.